Skellig Foundation in association with CCI presents
 "Climate Change: Thinking About Solutions"
Greenland Is Melting Away (Oct 27 - NY Times)
http://int.nyt.com/data/videotape/finished/2015/10/1445868835/top-desktop-900.mp4http://www.nytimes.com/interactive/2015/10/27/world/greenland-is-melting-away.html(No ice for walruses http://news.nationalgeographic.com/news/2014/10/141002-walruses-climate-change-science-global-warming-animals-alaska/)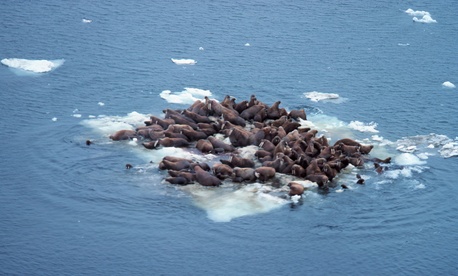 THE SKELLIG SESSIONS 2015 - On The Road to The PARIS CLIMATE CONFERENCE
CENTRE CULTUREL IRLANDAIS, PARIS
http://www.centreculturelirlandais.com/en/agenda/climate-change-thinking-about-solutions


LIVE on the INTERNET via LIVESTREAM here ....  
... http://livestream.com/accounts/11023014
Organize your own "Local" Skellig Dialogue and Discussion Session on Nov 6 2015
Few people will be able to attend the 2015 Skellig Sessions at the CCI, Therefore, to have a bigger impact, and to really stimulate "Global Thinking" about Climate Change, we strongly encourage small and large self organizing groups around the world to join us in Paris from their lecture halls, classrooms, coffee shops, pubs, public spaces, and at home via the internet on LIVESTREAM - SKELLIGS SESSIONS,
After the presentations in Paris, we hope the audiences worldwide will then have their own local Climate Change Dialogue and Discussion Sessions, One topic we propose is...... "what actions can we take to ensure that future generations don't inherit a planet dramatically degraded by Climate Change".
We look forward to having you with us Nov 6 in Paris!
STARTING at 19.00
Opening Remarks from the Irish Ambassador to France Geraldine Byrne Nason
Welcome to the Skellig Sessions 2015 - Dr. Theresa O'Connor, Skellig Foundation
Introduction and Overview of the evening "Sessions" by Chairperson Ms Lara Marlowe, France Correspondent, Irish Times
19.10 First Panel Climate Change, Thinking About Solutions
(Panel Chair Prof. Frederic Dias: 20 minute talks)
"The Current Climate Science and Why Paris Matters So Much"
Prof John Sweeney, National University of Ireland, Maynooth
"Climate change is water change"
Mr. Torgny Holmgren, Executive Director, Stockholm International Water Institute
"
Waste/Water/Energy Nexus. What can Science do for climate change and energy security?"
Dr. Gavi
n Collins, School of Natural Sciences & The Ryan Institute for Environmental, Marine & Energy Research, NUI, Galway.
"Planning the future of wave energy"
Prof Frederic Dias, University College Dublin and Ecole Normale Normale Superieure de Cachan
20.30 - 20.45 "Short Stretch Interval"
20.45 Second Panel Global Politics, Public Policy, and Climate Change
(Panel Chair Mr. Frank McDonald: 15 minute talks)
"Road to Paris: A climate deal must include aviation and shipping".
Mr. Sortiris Raptis TRANSPORTENVIRONMENT.ORG
"Global Politics and Climate Change: An Irish Perspective"
Mr. Frank McDonald (Author and Former Environment Editor, Irish Times)
"Education: the Key to Address Climate Change!"
Mr. Nicolas Taconet CliMates (STUDENTCLIMATES.ORG)
"Young People's Actions in Tackling Climate Change"
Ms. Leslie Tourneville
CliMates (STUDENTCLIMATES.ORG)
21.30 - 21.55 Discussion: Lara Marlowe will lead a round table discussion session between all the speakers and they also will take questions from the audience
21.55 Final Remarks - Deirdre Breen, Skellig Foundation
22.00 Reception and further discussions between Speakers and the attending audience